I'm so proud to once again be working with Gold Standard Nutrition. For years now they've been delivering some of the best ingredients to the nation and I'm so pleased to be part of their team once more! 
Today's recipe combines their delicious beef meatballs from the newly launched 'Butcher's Selection Range' – this is butcher's quality meats directly to your door with them being frozen as fresh so you have plenty of time to decide what to make with them! 
This recipe is so easy to put together and have ready in no time. You just add the ingredients to the pan at different stages and that's pretty much it. Minimal prep required but a really delicious (and healthy!) dish for you to enjoy!
Adam Warren – Food and Fitness Always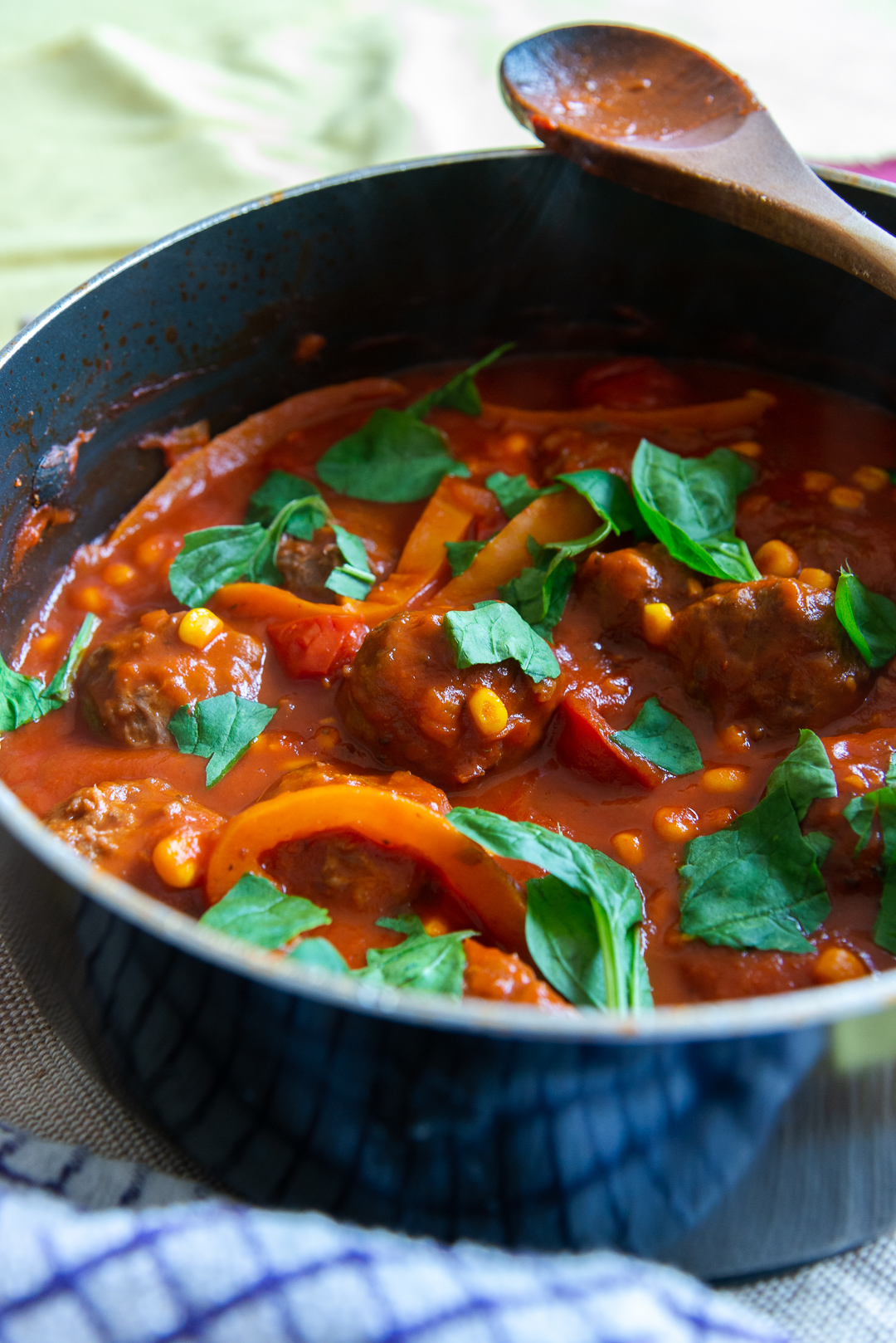 ---
HONEY & BARBECUE MEATBALL CASSOULET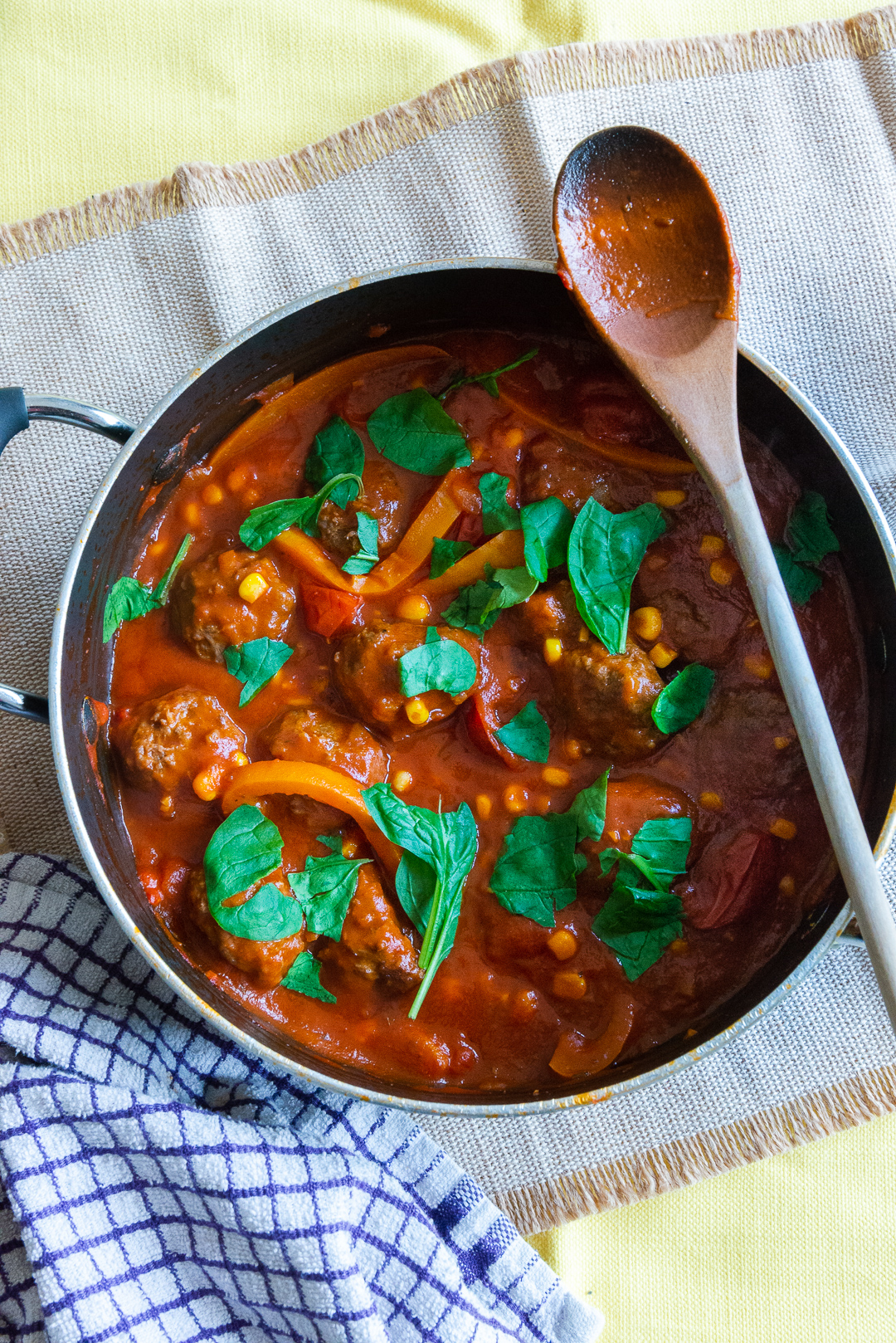 ---
1 teaspoon Olive Oil
1 Onion (diced)
1 Orange/Red Pepper (sliced)
Salt & Pepper
12 GSN Butcher's Selection Beef Meatballs
1 teaspoon Garlic Powder
1 teaspoon Onion Granules
1 teaspoon Dried Oregano
1 teaspoon Smoked Paprika
400g Passata
1 tablespoon Barbecue Sauce
1 teaspoon Honey
Handful of Cherry Tomatoes (halved)
Fresh or Frozen Sweetcorn
Baby Spinach

Serve with fresh salad and couscous
---
Place a large casserole dish on a medium heat and add the olive oil.
Once hot enough add the peppers and onions along with a good helping of salt and pepper then fry for 4-5 minutes until softened.
Next add the meatballs along with the garlic powder, onion granules, dried oregano and smoked paprika and continue to cook for 10 minutes, turning the meatballs regularly so they brown equally on all sides.
After the time is up add the passata, barbecue sauce and honey then place the lid on and cook for a further 15 minutes, stirring occasionally.
With 5 minutes remaining remove the lid then add the cherry tomatoes, sweetcorn and spinach then serve with the fresh salad and couscous.


---