Huge thanks to Adam at www.foodandfitnessalways.com for this delicious, simple and nutritious meal that takes next to no time to prepare!
"I love collaborating with Gold Standard Nutrition as their ingredients and sauces are of such a high-quality. 
I came up with this dish one day as a meal prep idea so that I could cook a few of these in advance which would save me time during the week. These days I do whatever I can to save time so I can spend more time at the gym! 
The recipe uses GSN's Cooked Chicken Breasts which are succulent, delicious and so easy to cook with. This is down to the cooking process they are involved in as they are steamed which allows the moisture to be retained. You can have them cold or heated up in this case. 
The recipe is healthy, quick to prepare and most importantly tastes great! "
Adam Warren
(RECIPE) PAPRIKA & YELLOW PEPPER CHICKEN SALAD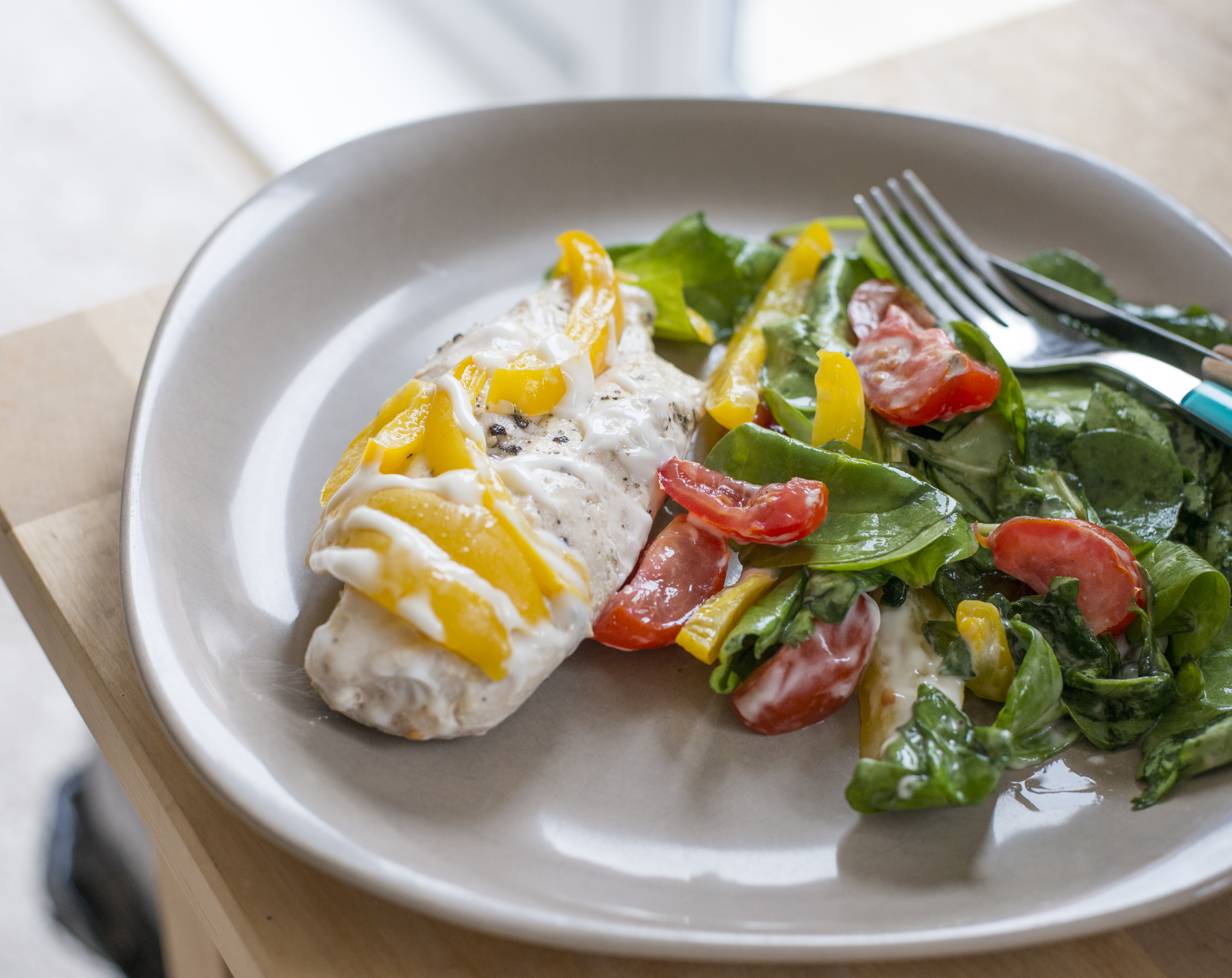 2 Gold Standard Nutrition Cooked Chicken Breasts
Salt & Freshly Ground Pepper
2 teaspoons Smoked Paprika
1 teaspoon Garlic Granules
1 teaspoon Dried Oregano
Olive Oil
1 Yellow Pepper (sliced)
Handful of Cherry Tomatoes (sliced)
Handful of Baby Spinach
Pre-heat the oven to 200C (conventional) or 180C (fan-assisted)
On a large chopping board place the chicken breasts and season with salt & pepper.
Next add the paprika, garlic granules, dried oregano and olive oil.
Transfer the chicken breasts onto enough kitchen foil to make a parcel.
Before sealing the chicken add the sliced yellow peppers and cherry tomatoes to each foil parcel, then cover and place into the oven for 10-15 minutes, or until the chicken has fully re-heated and the peppers have softened.
Serve with cooked rice and spinach.